West-Marine A/S continues the thruster overhaul, and now its time for the overhaul of ESVAGT KAPPA
Our service technicians, led by Alex Fjord Christensen, were called out when a minor leak had occurred in one of the thrusters. As a result, lake water had begun to penetrate.
Subsequently, it was decided that the ship's three thrusters should be dismantled and taken to West-Marine's workshop for a total overhaul.
After this, the thrusters had to be mounted again and the whole process as usual subject to the approval of the class company. After a week in the workshop, the three thrusters were again ready to be mounted on ESVAGT KAPPA.
The task was solved in collaboration with ESVAGT's Fleet Management and Procurement departments.
Se billeder af skibets thrustere nedenfor👇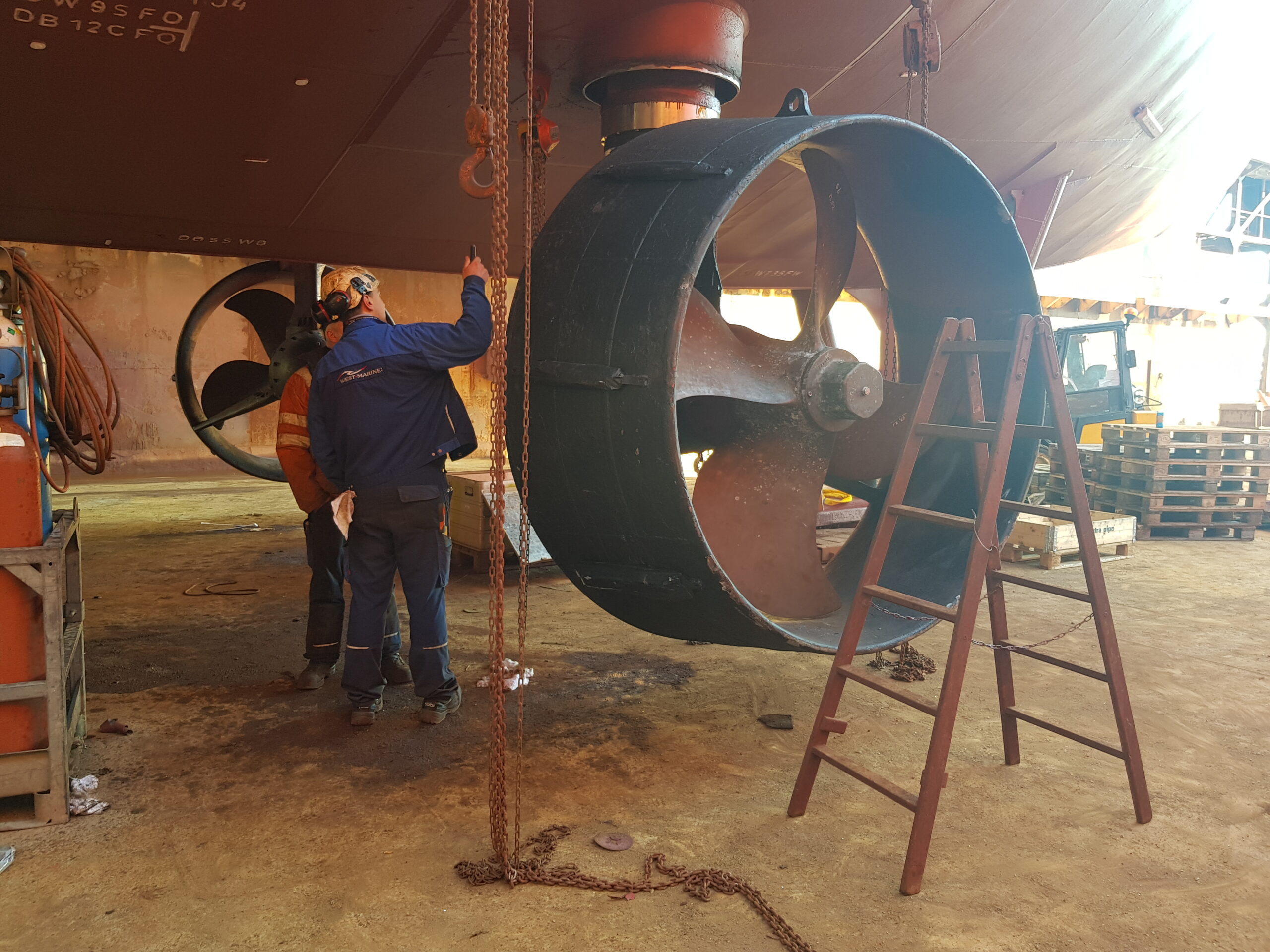 Har du lyst til at læse om flere arbejdsopgaver, der er udført af West-Marine? Så kan du altid trykke her og blive opdateret de seneste projekter og nyheder. 
Hvis du selv er på udkig efter hjælp til at fikse din båd eller skib, så kan du kontakte vores serviceafdeling ved at skrive til sales@west-marine.dk eller ringe direkte til vores hovednummer +45 75 45 70 44. Vores serviceteam er klar til at rykke ud – når som helst og hvor som helst – for hvis skaden er sket, skal det kunne fikses hurtigst muligt. West-Marines teknikere arbejder døgnet rundt for at betjene og servicere alt fra indenrigsfærger og store skibe. De er eksperter i thruster overhaling og generelle serviceløsninger.