West-Marine A/S has become a distributor of the Swedish engine manufacturer OXE Marine's diesel outboard engine, which reduces CO2 emissions and at the same time gives you an engine with more horsepower.
Why should you consider the OXE Diesel outboard?
OXE Diesel has specialized in outboard engines for many years and they therefore know the needs of the various boat types.
OXE Diesel is the only outboard engine that is built solely with the focus on the users and their expectations and needs for an engine. They are designed for those who use their boat every day – regardless of weather conditions. It is for those who make high demands on the engine and expect it to be able to operate for many hours a year. The innovation fills a new segment in the maritime industry and cannot be compared to an existing product on the market today.
Efficiency, endurance, power and control are the key words and characteristics of an OXE Diesel.
Would you like an outboard motor that does not stop on the longer trips or uses far too much fuel? Then we at West-Marine have a modern product for you that also contributes to a more sustainable future.
Read more about the OXE Diesel outboard motor here – and be convinced of getting a powerful and efficient outboard motor.
West-Marine also offers a number of other reliable products that provide the optimal experience when you are at sea. You have the opportunity to take a closer look at the many quality products that we offer here.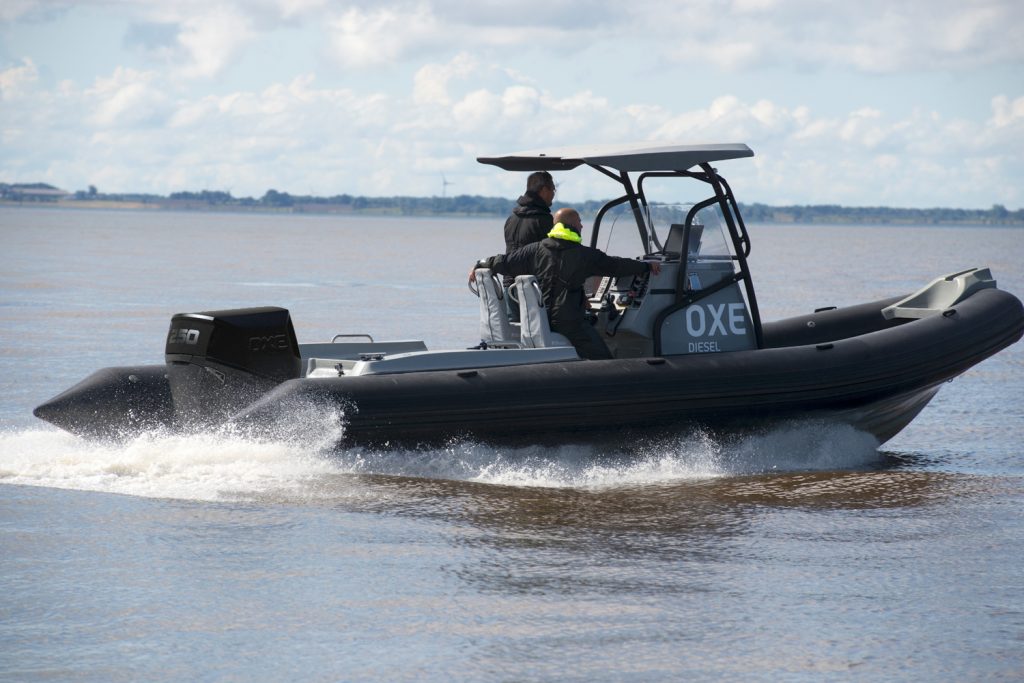 Need help? Contact our service department here.
Would you like to read about more work done by West-Marine? Then you can always press her and be updated on the latest projects and news.
If you are looking for help to fix your boat or ship, you can contact our service department by writing to sales@west-marine.dk or calling our main number +45 75 45 70 44. Our service team is ready to move out – anytime and anywhere – because if the damage has occurred, it must be able to be fixed as soon as possible. West-Marine's technicians work around the clock to operate and service everything from domestic ferries and large ships. They are experts in thruster overhaul and general service solutions.