The Ferry Sleipner-Fur
On a Thursday morning in November 2021, the ferry Sleipner-Fur ran aground around Sundsøre.
West-Marine was called in to investigate the ferry's thrusters. After a few dive surveys the problem was uncovered and the thrusters were brought to our workshop for an overhaul.
It turned out that one thruster had picked up a huge rock, preventing the rudder propeller from turning. The stone had destroyed several propeller blades and therefore had to be replaced. Furthermore, West-Marine's technicians investigated whether the gear inside the engine itself was damaged as a result of the jammed stone.
The task was solved with great satisfaction and the ferry Sleipner-Fur could resume the important crossing between Sundsøre and Hvalpsund.
The ferry Sleipner-Fur had been deployed as a replacement for the ferry Mary, which normally runs the route between Sundsøre and Hvalpsund.
See pictures below of the famous stone on the Ferry Sleipner-Fur: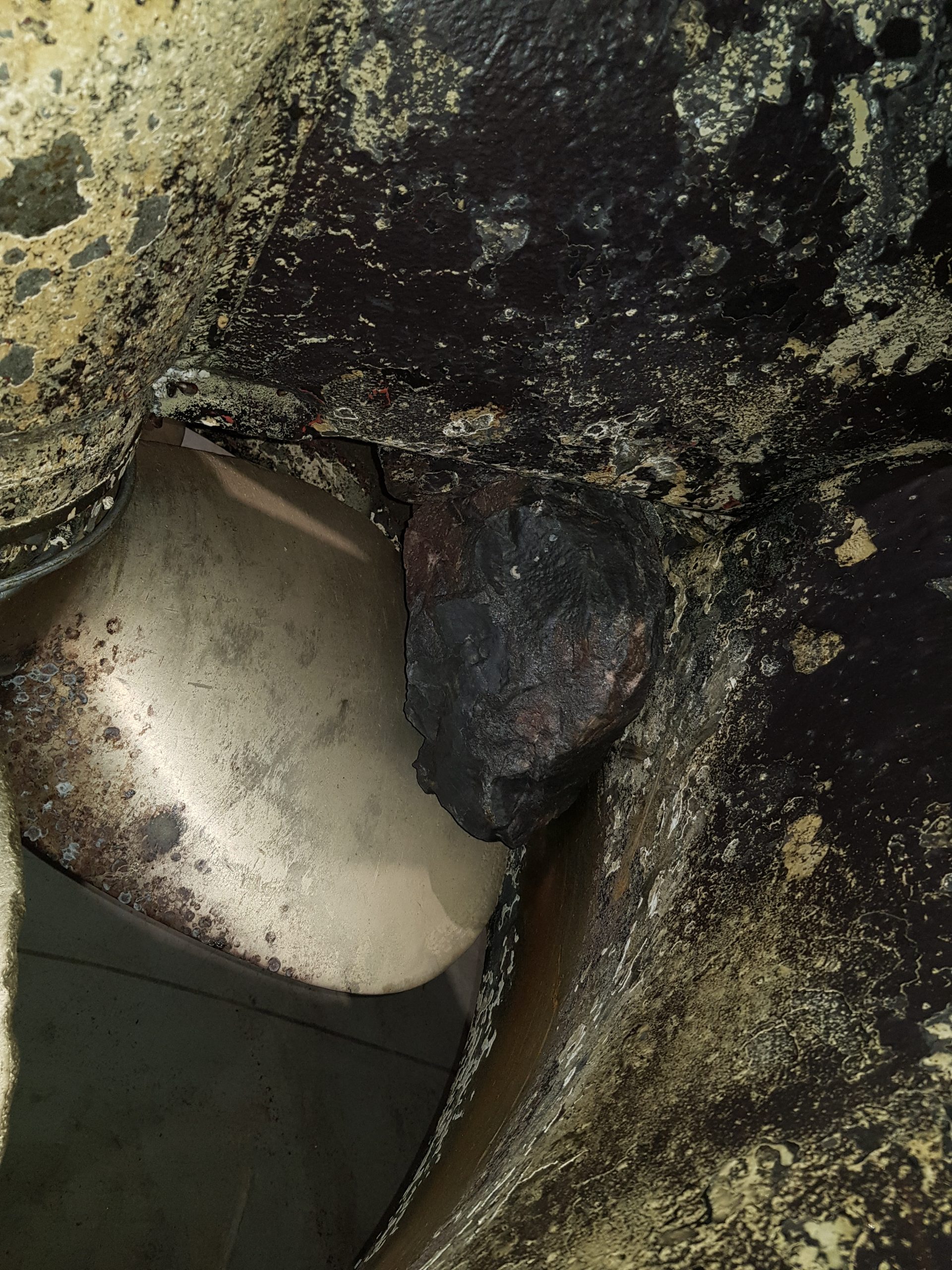 Would you like to read about more the work done by West-Marine? Then you can always press here and be updated on the latest projects and news.
If you yourself are looking for help to fix your boat or ship, you can contact our service department by writing to sales@west-marine.dk or calling our main number +45 75 45 70 44. Our service team is ready to move out – anytime and anywhere – because if the damage has occurred, it must be able to be fixed as soon as possible. West-Marine's technicians work around the clock to operate and service everything from domestic ferries and large ships. They are experts in thruster overhaul and general service solutions.