Drilling rig in Norway
We had a technician in Norway assisting Semco Maritime with an overhaul of Seadrill's drilling rig, West Elara, which typically operates in the North Sea. The task was to give four plate cooler a complete overhaul. These plates are responsible for cooling the coolant that cools the diesel engines that produce power for the entire drilling rig. The work was completed to everyone's satisfaction, and our technician will be visiting West Elara again in the near future to assist Semco Maritime in building a hydraulic power pack piping system.
See pictures of the 4 plate coolers: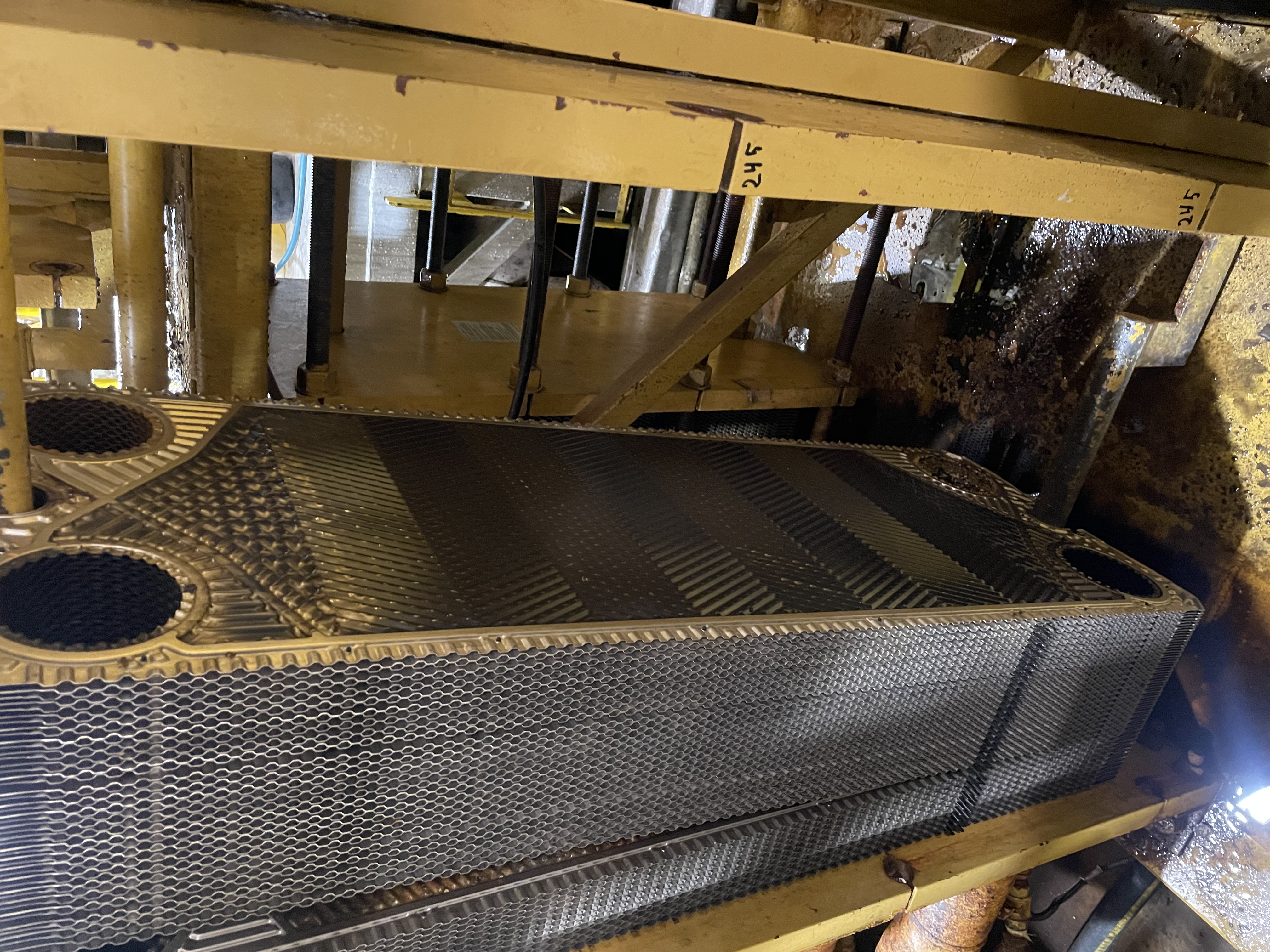 Would you like to read about more work done by West-Marine? Then you can always press here and be updated on the latest projects and news.
If you yourself are looking for help to fix your boat or ship, you can contact our service department by writing to sales@west-marine.dk or calling our main number +45 75 45 70 44. Our service team is ready to move out – anytime and anywhere – because if the damage has occurred, it must be able to be fixed as soon as possible. West-Marine's technicians work around the clock to operate and service everything from domestic ferries and large ships. They are experts in thruster overhaul and general service solutions.