Technicians on a loan
One of our skilled service technicians has been loaned to Siemens Gamesa to assist their permanent staff. He was involved in both service and maintenance of all the tools and materials used in the construction and installation of new wind turbines.
Initially, our service technician was loaned to Siemens Gamesa for three weeks. Afterwards, they requested to lease one of our technicians again for a couple of weeks. "On this type of leasing assignment, we always rotate our technicians, which allows our employees to build knowledge and experience with the work at Siemens Gamesa, making us more flexible and able to assist not only Siemens Gamesa but also similar companies," says our COO – Tom Nymand Kristensen.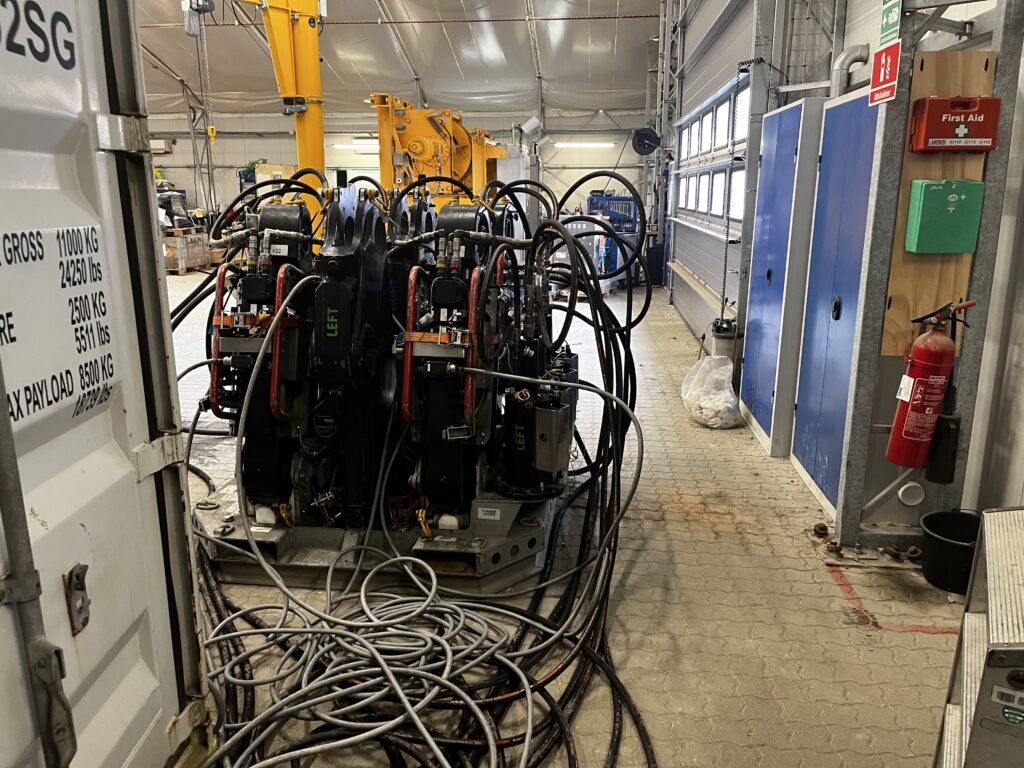 Would you like to read about more work done by West-Marine? Then you can always press here and be updated on the latest projects and news.
If you yourself are looking for help to fix your boat or ship, you can contact our service department by writing to sales@west-marine.dk or calling our main number +45 75 45 70 44. Our service team is ready to move out – anytime and anywhere – because if the damage has occurred, it must be able to be fixed as soon as possible. West-Marine's technicians work around the clock to operate and service everything from domestic ferries and large ships. They are experts in thruster overhaul and general service solutions.